Winery Schloss Plars Algund - Wine Online Shop
A wine from Plars Castle in Algund in South Tyrol is something very special. The small owner-managed family winery with a vineyard of about 2ha produces only about 10000 bottles of wine per year. Accordingly, the excellent wines from winegrower Andreas Theiner are very rare. Especially the Muskateller Spinel with an annual production of only about 400 bottles is a real rarity.

We got to know the South Tyrolean wines from Weingut Schlss Plars and Winegrower Andreas Theiner during our summer holiday in Algund at a wine tasting at Schloss Plars. And it was love at first sip.

Our absolute wine favourites are the South Tyrolean Pinot Blanc Pataun, the South Tyrolean Sauvignon Marzan, the South Tyrolean Muscatel Spinel and the South Tyrolean Merlot-Lagrein. All of these wines, all of them dry, are full of character, typical of their variety and very authentic. Each wine reveals a unique play of aromas in the mouth and on the palate, making every glass of wine a real treat. Therefore, the decision was made very quickly to include the South Tyrolean wines from Schloss Plars in our exquisite wine assortment. Taste it - you will be delighted with the wines.
16.00 €*
21.33 € / 1 L
Schloss Plars Sauvignon Marzan 2018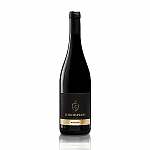 23.00 €*
30.67 € / 1 L
Schloss Plars Lagrein Merlot Yhrn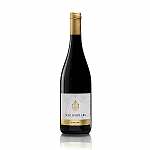 17.00 €*
22.67 € / 1 L
Schloss Plars Weissburgunder Pataun