Winery Daniel Plos | Sooss | Lower Austria
The Heurigen and the winery Plos are located in Sooß, a small village in the heart of the thermal region, known for excellent wines and the many Heurigen establishments, which can be found along the main street of Sooß.

Daniel Plos successfully took over his uncle Karl Plos' winery in 2016 and has since been able to collect several awards for his wines.

Over the years, Karl and his wife Maria Plos have managed to establish the once small Buschenschank as one of the hottest meeting places in Sooß. They are still responsible for the Heurigen buffet and the kitchen.

Daniel Plos has been responsible for the family's wines since 2010. Although he grew up in a family with his own Heurigen business, his passion for wine and viticulture only crystallized after his training as a master painter. After the wine management college in Krems, he was able to continue his training as a viticultural craftsman in Silberberg. The most important experiences in his training, however, he was able to gain during his practical year in Göttelsbrunn.

Since 2016 he has officially taken over the winery from his uncle Karl Plos, who continues to support him and runs the Heuriger together with his aunt Maria Plos.

The vineyards are located around Sooß and at the nearby Harterberg.

The special features of the growing area include the brown earth of the Muschelkalk soil and the protected conditions provided by the foothills of the Alps, which therefore offer perfect weather conditions for the grapes, especially for the red wine varieties.

On the Harterberg, the grapes can fully develop to maturity thanks to the good water storage capacity of the sandy loam soils and the high stone content of the topsoil, which has a positive influence on the heat radiation.

The high lime content of the region offers the perfect conditions for Burgundy varieties such as St. Laurent, Pinot Noir, Chardonnay and Pinot Blanc and for the Rotgipfler variety typical of the region. In cultivation, care is taken to avoid the use of insecticides and herbicides and to strengthen the soil life by planting vegetation between the rows.

When processing the grapes, it is particularly important for the young winemaker to maintain the health of the grapes and to intervene as little as possible in the cellar in order to preserve the quality of the grapes and to get the unadulterated character of the soils and varieties into the bottle.

In the future, Daniel would like to pay more attention to the regionally typical varieties and put even more emphasis on sustainability and recycling.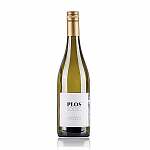 10.00 €*
13.33 € / 1 L
Plos Chardonnay Römerberg 2018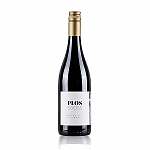 11.00 €*
14.67 € / 1 L
Plos Merlot Reserve 2016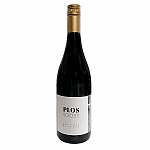 11.00 €*
14.67 € / 1 L
Plos Zweigelt Reserve 2016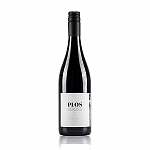 8.00 €*
10.67 € / 1 L
Plos Zweigelt 2018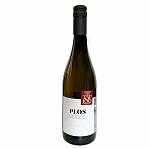 9.00 €*
12.00 € / 1 L
Plos Rotgipfler 2018