Winery Benazzoli | Pastrengo | Lake Garda | Italy
The winery Benazzoli is run today by the siblings Claudia and Giulia Benazzoli. The winery is located in the immediate vicinity of Lake Garda above Lazise in the small village of Pastrengo.

The excellent wines of the "Sisters of Wine" have their origin in the two cultivation areas Bardolino (approx. 190 m above sea level) and Valpolicella (approx. 440 m above sea level). Among the cultivated grape varieties are Corvina, Rondinella, Molinara whose grapes are harvested by hand every year in mid-September. Only in this way it is possible to get the best quality in the wine cellar.

Her feminine signature is also reflected in the beautiful and distinctive labels of the wine bottles, which were created in a year-long project together with the artist Stefano Torregrossa.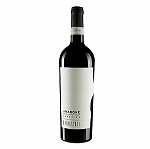 42.00 €*
56.00 € / 1 L
Benazzoli AMARONE Classico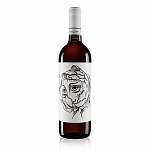 10.00 €*
13.33 € / 1 L
Benazzoli Dafne Bardolino DOC