Weingut Alfons Knauer - Frankenweine mit Tradition aus Dettelbach
The Knauer family from Dettelbach in Franconia has been growing wine for several generations. Currently, about 12 hectares of vineyards are cultivated. The white wine range includes the grape varieties Silvaner, Scheurebe, Riesling, Chardonnay, Kerner, Bacchus, Pinot Blanc, Gelber Muskateller and Müller-Thurgau. The range is rounded off by the red wine variety Pinot Noir.

Today, Wolfgang Knauer and his wife Doris are the 5th generation to run the winery. In 2012, master cellarer Kilian Kleine-Tebbe and his wife Jess Weaver took over the cellar work and owner Wolfgang Knauer takes care of the outside business. His wife Doris and daughter Johanna are responsible for the sale and marketing of the wines.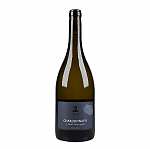 19.00 €*
25.33 € / 1 L
Knauer Chardonnay R (Reserve)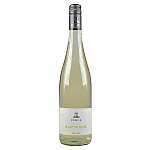 8.00 €*
10.67 € / 1 L
Knauer Blanc de Blanc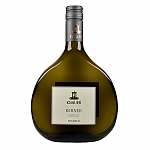 10.00 €*
13.33 € / 1 L
Knauer Kerner Old vines